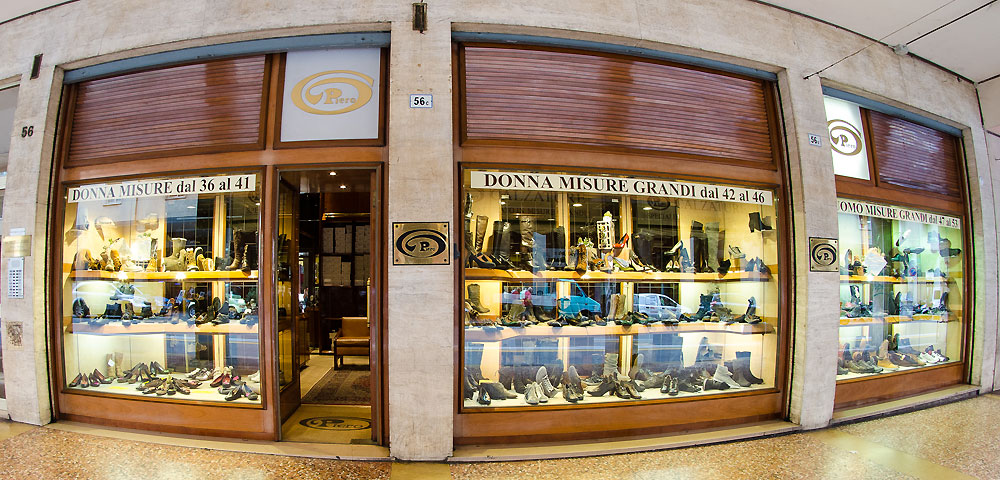 Since 1970

Footwear Piero has been since 1970 meeting the needs of all those who have the need for sizes beyond the normal offer.
Our Company sells classic and sports footwear for men (46 to 53) and women (41 to 46). We make use of prestigious world-renowned brands and artisans who produce footwear under our brand name that is very comfortable and attractively priced to satisfy all types of customers.
The importance of our customers
Our store is also well-known due to the fact that the most prestigious names in basketball, volleyball and rugby are regular customers.
Footwear Piero is always available for any request.
Contact us